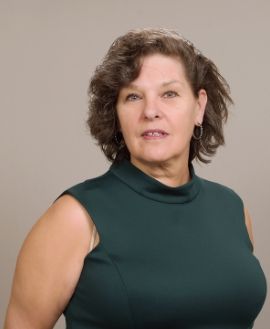 Kathleen E. Freeman
Sales/Technical Rep, Residential
Kathleen E. Freeman has worked in the hardwood flooring business since age of 9 with her father. Graduated 1982 from F.I.T. with an ASS degree in fashion design. She has over 40 years' experience professionally working for E.C. Freeman Flooring Contractors, Inc., Central Wood Floors & Hoboken Floors.
She has been a professional flooring contractor since the age of 18. Her primary responsibilities were installation, sanding and finishing floors, apprentice mentoring, job-site scheduling, crew and site supervising, along with trouble shooting.  The NWFA has nationally recognized Kathleen, as Certified in Installation and Certified in Sand & Finish; she is also an NWFA Instructor.
Kathleen's experience as a flooring contractor has been an asset to Absolute Coatings Group since 2002, when she joined the sales team. She works closely with customers to make decisions, which benefit both the company and the client. Her experience has been invaluable to both her company and their customers.